Since I was feeling a little beat up about season 7 of Voltron, I decided to compile a list of books that have characters that are LGBTQIA+. Enjoy!
Representation is a big deal in the modern age. While some of these books might not necessarily be considered "modern" and a few others might not be conventionally LGBTQIA+, they all DO have representation of one form or another. In an age where people are becoming more accepting, it is imperative to introduce diverse characters to our younger generations and even older generations to show them that there is absolutely nothing wrong with accepting who you are and how to accept the people around you. In recent years, I have seen this improve tremendously and can't wait to see how this improves even more in the future of print media, TV, and movies.
If there's a book you love that isn't listed below, or if you're an author with LGBTQIA+ rep in your book, feel free to drop the title/link to your book down in the comments. I tried to keep this list to ones that I had read, but I slipped in a few that I haven't gotten around to.

1. Carry On by Rainbow Rowell
2. Captive Prince by P.S. Pacat
3. Song of Achilles by Madeline Miller
3.5 The Iliad by Homer
4. Will Grayson, Will Grayson by John Green and David Levithan
5. Of Fire and Stars by Audrey Coulthurst
6. The Raven Cycle (series) by Maggie Stiefvater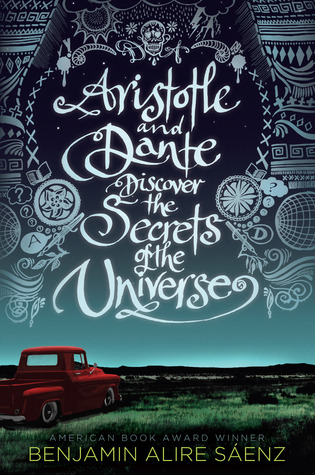 7. Aristotle and Dante Discover the Secrets of the Universe by Benjamin Alire Sáenz
8. Magnus Chase and the Gods of Asgard (series) by Rick Riordan
9. Simon vs. the Homo Sapiens Agenda by Becky Albertalli
10. The Mortal Instruments (series) by Cassandra Clare
11. Let's Talk About Love by Claire Kann
12. Contagion by Erin Bowman
13. None of the Above by I.W. Gregorio
14. Mask of Shadows by Linsey Miller
15. Been Here All Along by Sandy Hall
16. Queens of Geek by Jen Wilde
17. At the Edge of the Universe by Shaun David Hutchinson
18. Fence (graphic novel series) by P.S. Pacat
19. Every Day (series) by David Levithan