February 2018 has a lot of amazing books that are being released!  Here are two that I'm dying to get my hands on.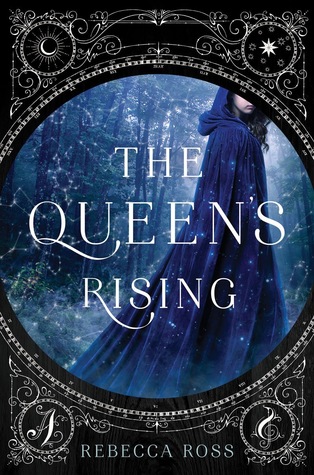 When her seventeenth summer solstice arrives, Brienna desires only two things: to master her passion and to be chosen by a patron.
Growing up in the southern Kingdom of Valenia at the renowned Magnalia House should have prepared her for such a life. While some are born with an innate talent for one of the five passions—art, music, dramatics, wit, and knowledge—Brienna struggled to find hers until she belatedly chose to study knowledge. However, despite all her preparations, Brienna's greatest fear comes true—the solstice does not go according to plan and she is left without a patron.
Months later, her life takes an unexpected turn when a disgraced lord offers her patronage. Suspicious of his intent, and with no other choices, she accepts. But there is much more to his story, and Brienna soon discovers that he has sought her out for his own vengeful gain. For there is a dangerous plot being planned to overthrow the king of Maevana—the archrival kingdom of Valenia—and restore the rightful queen, and her magic, to the northern throne. And others are involved—some closer to Brienna than she realizes.
With war brewing between the two lands, Brienna must choose whose side she will remain loyal to—passion or blood. Because a queen is destined to rise and lead the battle to reclaim the crown. The ultimate decision Brienna must determine is: Who will be that queen?
I'm so ridiculously excited for this book to be out in the world so that I can finally talk about it with someone! I did a review with Rebecca Ross a while back and she's just an all-around amazing person. The Queen's Rising is a great story about a magical world that I 100% recommend.
As two lethal elemental gods set out to destroy Mytica, sworn enemies must become allies in the final fight to save the kingdoms.
Jonas continues to willfully defy his destiny, but the consequences of plotting his own course are drastic. As the fight for Mytica rages on, he must decide just how much more he's willing to sacrifice.
Lucia knows there's something special about her daughter and she'll do anything to protect her, even if that means facing Kyan alone.
Amara is called back home to Kraeshia. Grandma Cortas has her own plans for Mytica's future. She promises Amara power, revenge, and dominance if she agrees to be part of her scheme.
Magnus and Cleo's love will be put to the ultimate test. Dark magic is causing widespread destruction throughout the kingdom. Enemies across the sea are advancing. And unrest is stirring throughout the land. Is their love strong enough to withstand the outside forces tearing them apart?


I've only had about 5 freakouts about this book…this week. Mytica is perhaps one of my favourite fantasy worlds to date and MAGNUS. If you haven't read the Falling Kingdoms series…what are you doing with your life? This is the 6th and last book of the series and it promises to be a fantastic ending. I'm genuinely afraid to read it.