Title: Alienated
Author: Melissa Landers
Series: Alienated
Book: 1
Format: Hardback
Pages: 344
Rating: 5/5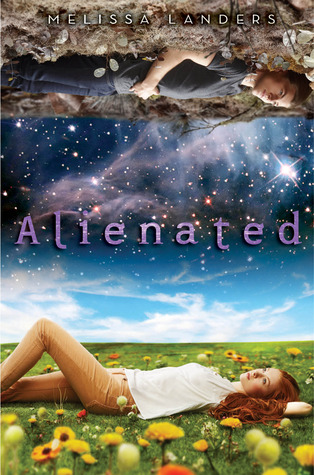 Cara Sweeney is given the opportunity of a lifetime. Being the host of the first L'eihr exchange student. As much as it's an honour, it's also a curse. People of HALO (a group of humans against the L'eihr) are building their ranks. Tensions are rising quickly and on the verge of riot when Aelyx lands. Cara's friends begin to turn on her one by one and soon there's no one to trust.
Aelyx is less than pleased about being on Earth. The colours are too bright, the people are too touchy and harsh, and the food tastes like an explosion. But life on Earth isn't all bad once you look past the group of protesters. Cara gives him his space and actually attempts to make his time on Earth mean something, but secrets are brewing and they can only stay hidden for so long.
Sci-fi is certainly one of my favourite genres, tied with fantasy. And boy does Melissa Landers know how to write sci-fi! From page one I was sucked into Cara and Aleyx's lives. A world where everyone knows about and alien race that lives on an almost polar opposite Earth? Sign me up.
Seeing Aelyx's transformation made me so happy. He showed so much growth and development over the course of the book. I felt so bad for him in the beginning. He lands on Earth and instantly feels homesick, because of the bright, earthy colours, then people keep touching him, which just throws him off even more. THEN to keep the bad times rolling, he can't even eat the Earth food, because it's so overpowering. BUT WAIT, HALO is trying to get him shipped away back to L'eihr and makes him feel as unwelcome as possible by protesting and shooting him nasty looks everywhere he goes. It gets to the point where Cara and her family can't go anywhere, because no one will serve them.
I think Alienated really shows just how harsh people can be and how we refuse to trust people and adapt to change. People need to be more open minded and willing to hear the other side of the story before completely jumping the gun and rioting without cause.
Overall, I loved this book and I can't wait to read more about Aelyx and Cara in Invaded.